Gardener's Intensive Hand Treatment
When hands get tough, cracked and dry apply this rich, rejuvenating hand treatment.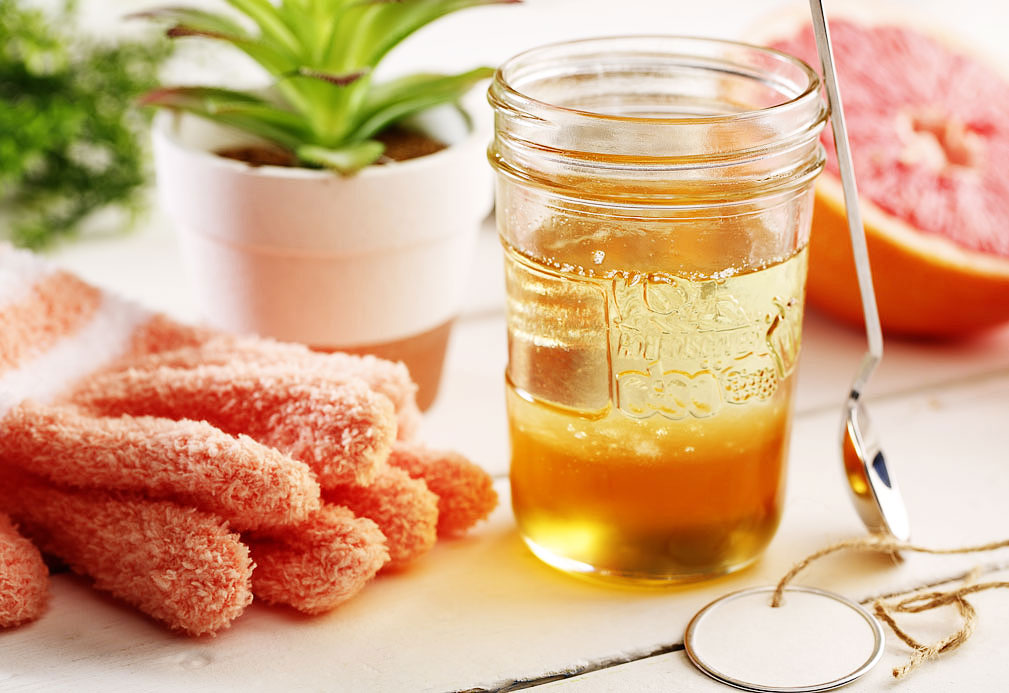 Ingredients
1/4 cup canola oil 60 mL
1/4 cup coconut oil 60 mL
1/4 cup liquid honey 60 mL
2 to 3 drops grapefruit essential oil or other favorite essential oil
plastic wrap
1 pair cotton gloves
Instructions
1. Mix all ingredients into a small bowl. to store, place into a resealable container.
2. To apply, rub into hands. Leave to work under your gardening gloves as you tend the garden or under cotton or plastic gloves while you sleep.
3. Use within 4 months. This recipe is easily doubled.
Yield
3/4 cup (175 mL)
serving size
as desired.