Body Salt Scrub
Soothing body scrub that will not only exfoliate but moisturize too.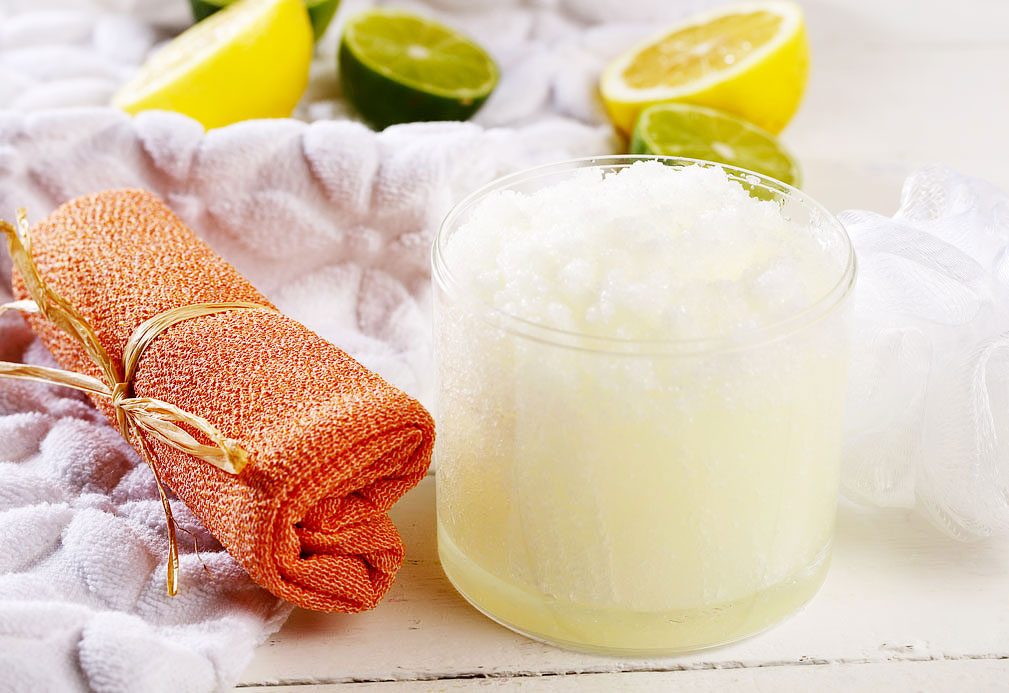 Ingredients
1/2 cup Epsom salts 125 mL
1/4 cup canola oil 60 mL
2 Tbsp almond oil 30 mL
30-35 drops essential oil
Instructions
1. In a bowl, combine Epsom salts, canola oil and essential oil together. Rub over areas of the body you wish to exfoliate and moisturize. Rinse. As with all salts, do not rub into cuts or on sensitive areas as it will sting. Store in a sealable container.
Variation:
Use citrus scented essential oil or a combination of oils (e.g. combination of patchouli, orange and tangerine) and add one half to 1 Tbsp (7-15 mL) of dried, crushed orange peel to scrub.
Yield
3/4 cup (175 mL)
serving size
as desired.