Pumpkin Loaf
Enjoy the flavors of fall with this easy to make pumpkin loaf. This recipe makes a fun, seasonal breakfast for an entire week - just cut off a slice each morning.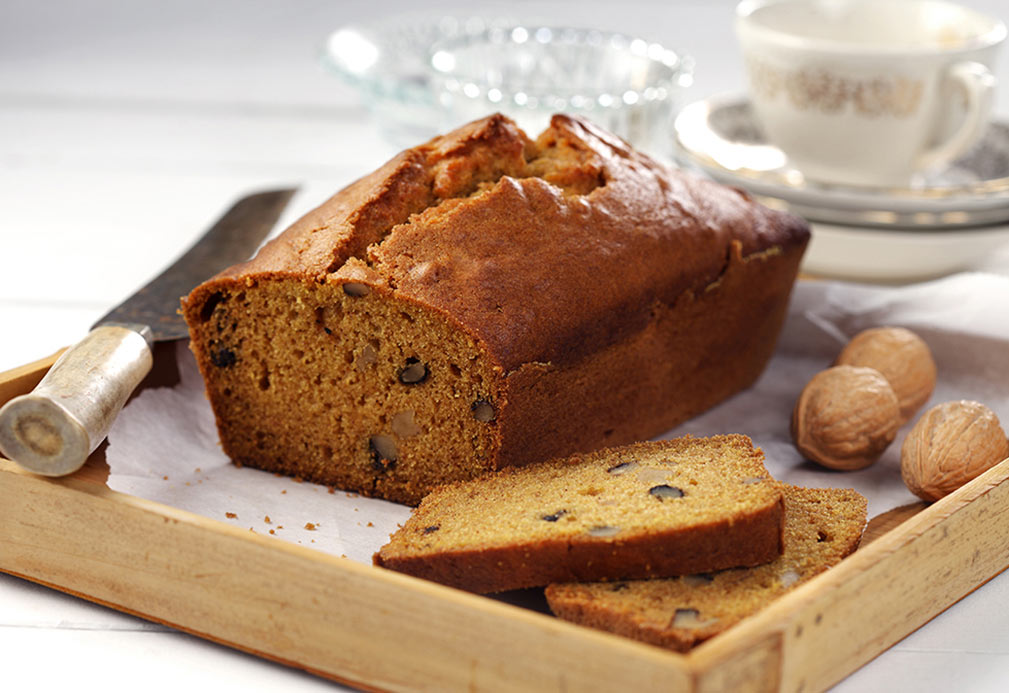 Ingredients
canola oil cooking spray
3 cups all-purpose flour 750 mL
2 tsp baking powder 10 mL
2 tsp baking soda 10 mL
1/2 tsp salt 2 mL
1/2 tsp all-spice 2 mL
1/2 tsp nutmeg 2 mL
1 tsp cinnamon 5 mL
2 cups granulated sugar 500 mL
1 1/2 cups canola oil 375 mL
2 cups pureed pumpkin 500 mL
4 eggs
1 cup walnut pieces 250 mL
Instructions
1. Preheat oven to 350 °F (180 °C). Spray two 9 x 5-inch (2 L) loaf pan with cooking spray and dust with flour.
2. In large bowl, combine flour, baking powder, baking soda, salt, all-spice, nutmeg and cinnamon.
3. In another bowl, beat together sugar, canola oil, pumpkin, eggs and walnut pieces. Add flour mixture and beat until well combined. Pour batter into prepared pans.
4. Bake for about 1 hour in preheated oven.
Yield
2 loaves
serving size
1 slice
nutritional analysis
Per Serving
Calories
290
Total Fat
18 g
Saturated Fat
1.5 g
Cholesterol
35 mg
Carbohydrates
30 g
Fiber
1 g
Protein
3 g
Sodium
200 mg