Pumpkin Bundt Cake With Citrus Glaze
Baking with canola oil can reduce your saturated fat intake.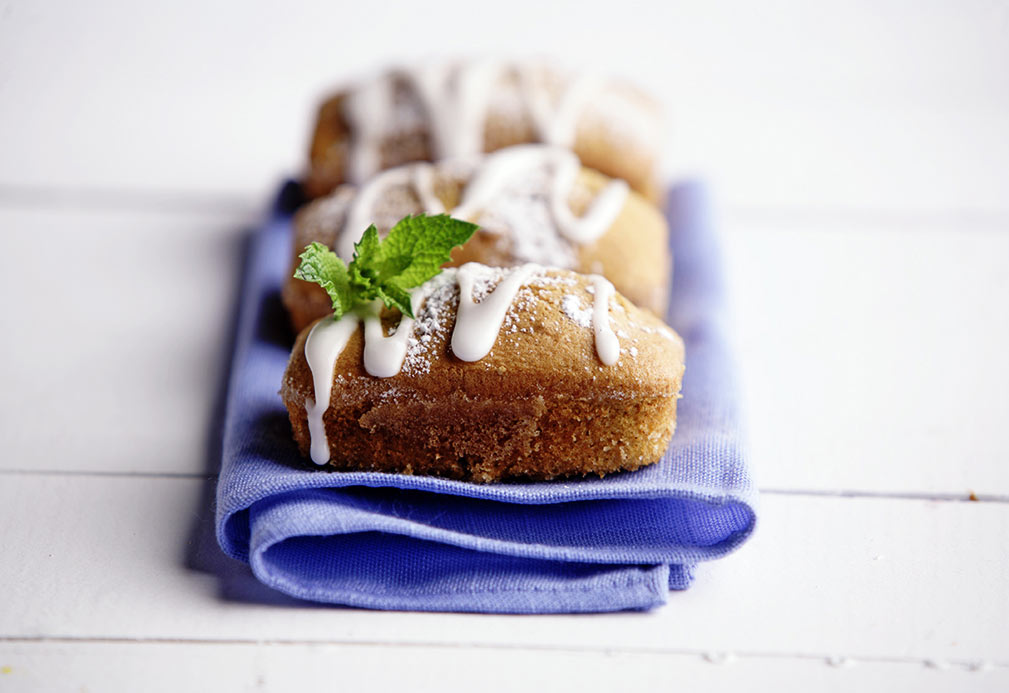 Ingredients
Bundt Cake
1/3 cup granulated sugar 75 mL
1/4 tsp pumpkin pie spice 1 mL
1 (18oz/515g) pkg. yellow cake mix
1/3 cup canola oil 75 mL
1 cup water 250 mL
3 eggs
1/2 cup canned pumpkin 125 mL
1 Tbsp pumpkin pie spice 15 mL
Glaze
1 cup icing sugar 250 mL
1 to 2 Tbsp lemon juice 15 to 30 mL
Instructions
1. Preheat oven to 350 °F (180 °C). Spray a bundt pan, individual small size bundt pans or loaf pans with canola oil.
2. Combine 1/3 cup (75 mL) sugar and 1/4 tsp (1 mL) pumpkin pie spice. Dust panswith sugar mixture.
3. In a large mixing bowl, combine cake mix, canola oil, water, eggs, canned pumpkin and 1 Tbsp (15 mL) pumpkin pie spice. Beat on medium speed for 2 minutes.Carefully pour into pan or pans.
4. Bake for 50 to 60 minutes for large pan or approximately 20 minutes for small pans,or until tester comes out clean. Cool cake on wire rack for 10 minutes in the pan.Invert pan or pans and cool cake completely on wire rack.
Glaze
5. Combine icing sugar and lemon juice. Adjust icing sugar and lemon juice to reachdesired consistency. Drizzle glaze over cake.
Yield
12 servings
serving size
nutritional analysis
Per Serving
Calories
330
Total Fat
13 g
Saturated Fat
1.5 g
Cholesterol
55 mg
Carbohydrates
51 g
Fiber
<1 g
Protein
4 g
Sodium
330 mg