Saute & Stir Fry with Canola Oil

Canola oil's light texture is the perfect choice for sautéing or stir-frying. Stir-frying means quickly searing small pieces of food in a large pan or wok over high heat. Searing meat, vegetables and sauces at high heat seals in flavors and nutrients, caramelizes sugars and evaporates excess juices.
Preparation is Everything:
One of the most important steps in stir-frying or sautéing is to prepare all of the ingredients before starting to cook. In fact, the preparation often takes more time than the cooking. Here are some other tips:
Read the recipe and assemble ingredients in the order in which they are to be added to the wok.
Trim meat of visible fat, cut into strips. Partially freezing the meat for one hour allows for easier slicing.
Marinate meat or other ingredients. Be sure to fully drain the marinade before cooking as the excess juice will stew rather than sear the meat.
Combine sauce ingredients ahead of time and begin cooking side dishes, such as rice or noodles before starting to stir-fry.
Do not cook more dishes than you can handle.
Cut vegetables and meat uniformly to ensure fast, even cooking.
Blanching vegetables like broccoli, cauliflower and asparagus before stir-frying ensures quick and even cooking. Grated carrot cooks much quicker than sliced carrot.
Ingredients such as eggplant, mushrooms and fish tend to absorb more oil and may require slightly more oil for cooking.
Check out these recipes to get you started: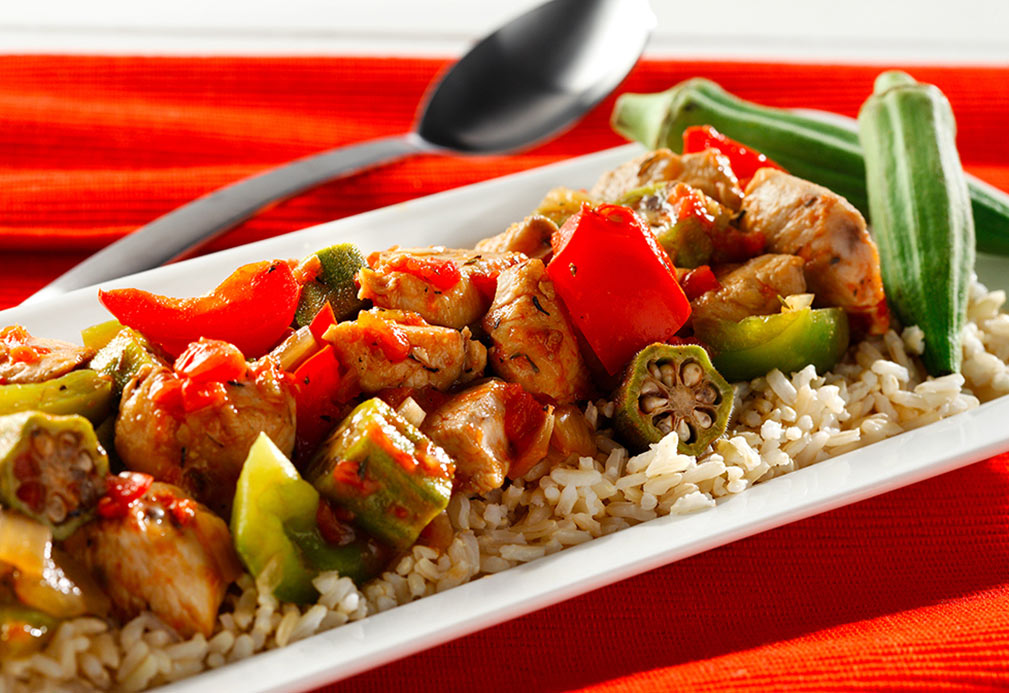 This Cajun-inspired dish makes a great one-dish meal. It's packed with tons of flavor, fast to make, and even faster to clean up. Only one skillet required. Canola oil aids in browning and tenderizing the chicken, plus blends the flavors of other ingredients.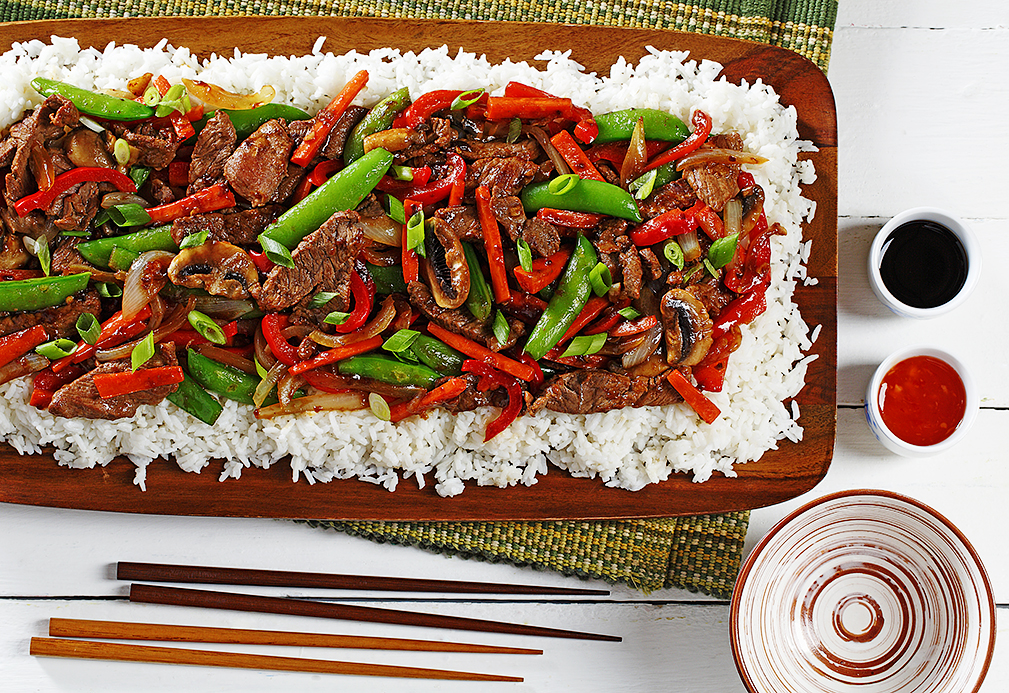 Canola oil is a great choice for high-heat cooking.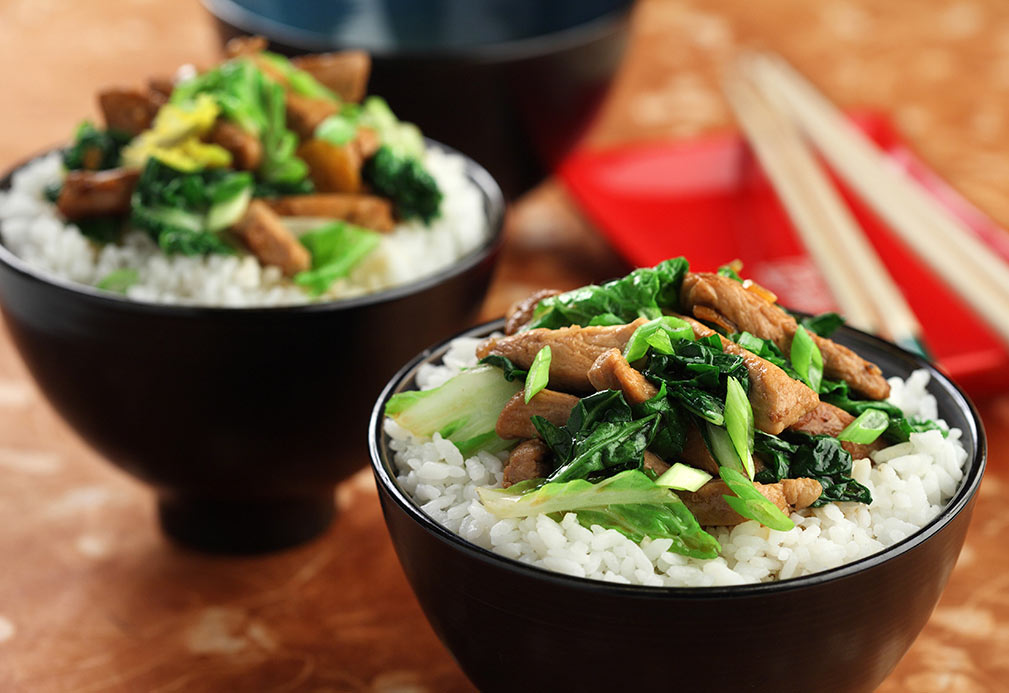 Forget the takeout! This meal is just as delicious.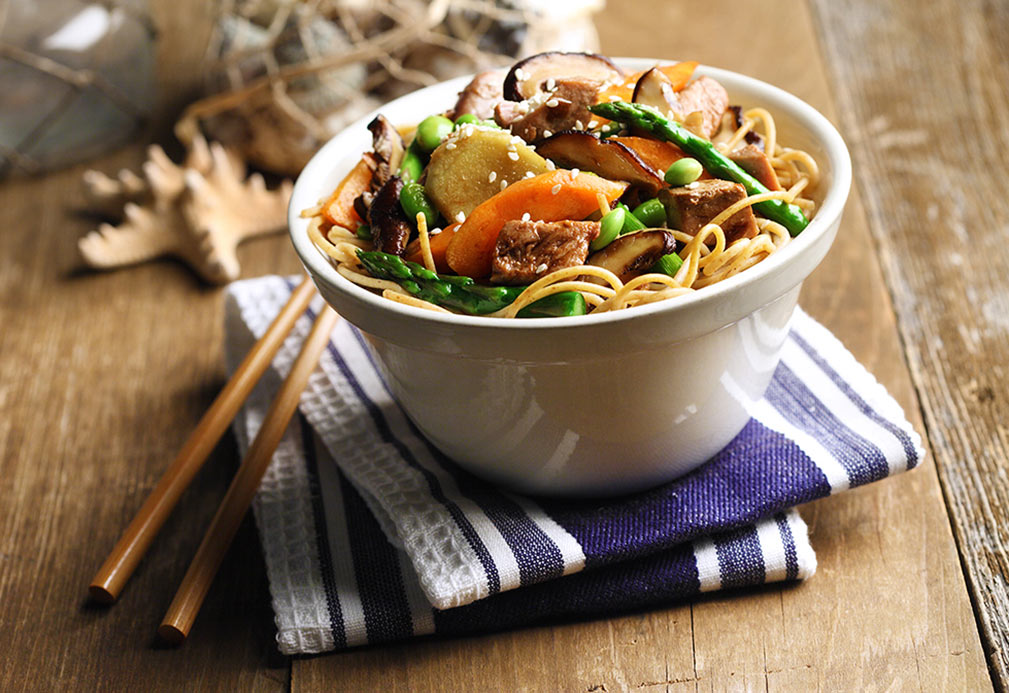 Using cubed tuna in a stir-fry is unusual in a fantastic way. Combine with fresh veggies, edamame and whole-wheat pasta, this dish is teeming with nutrients and fiber.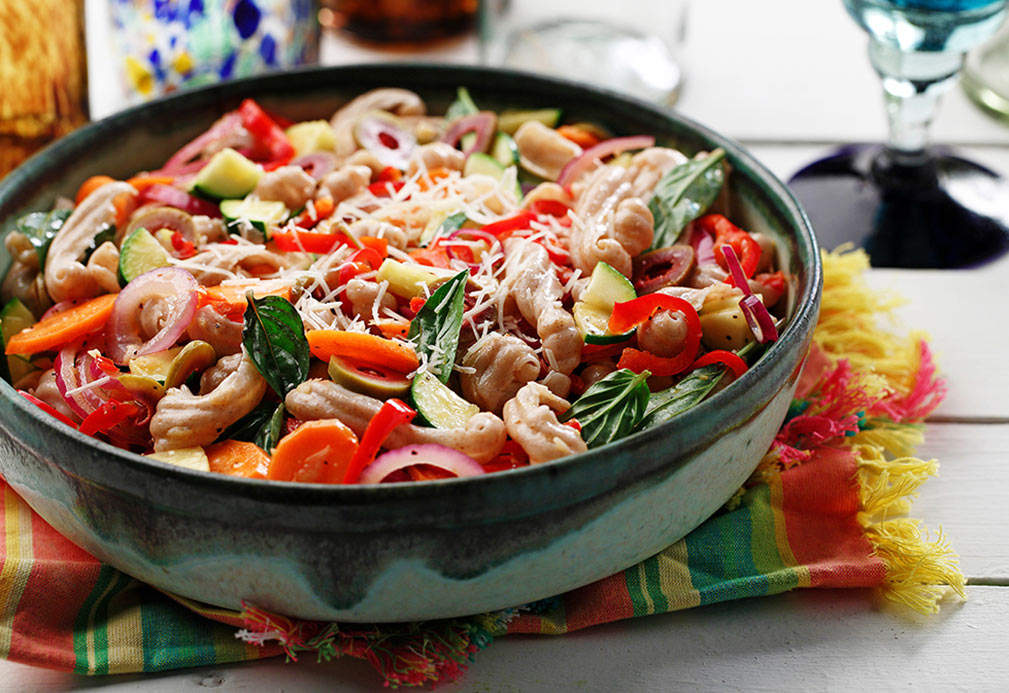 Weekdays are hard enough, but dinner can be easier with this whole wheat fusilli, especially if you chop the vegetables the day before. Canola oil helps keep saturated fat to a minimum in this dish.