10 Holiday Breakfast and Brunch Ideas
Forget hectic mornings and breakfast on the go. The holidays are the perfect time to enjoy a leisurely morning and savor a relaxing breakfast. Here are 10 delicious recipe ideas for an extra special breakfast. Happy Holidays!
This stunning dish is like a savory bread pudding studded with colorful, spring vegetables and full of rich flavor. By using canola oil and a mix of whole eggs and egg whites, you get the sumptuous flavor of most breakfast bakes without the saturated fat. This dish makes entertaining a breeze since you prepare it the night before. In the morning, just pop it in the oven, then relax and enjoy your guests.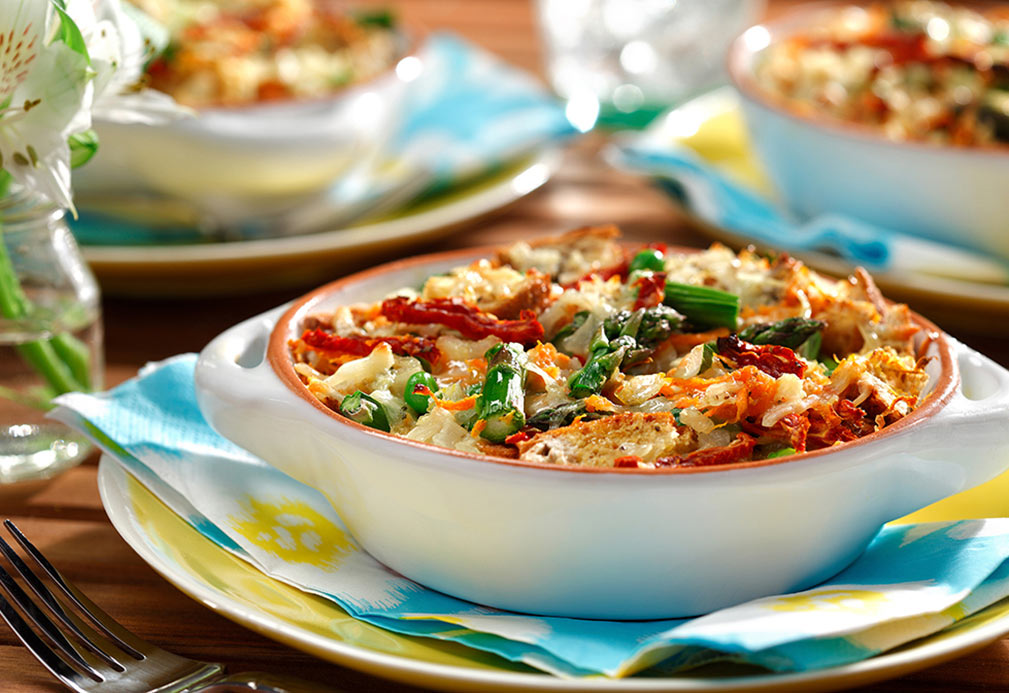 The secret ingredient in this citrus-y French toast is the orange zest. Also, the blueberries contrast beautifully with the peach hues of the toast and sauce.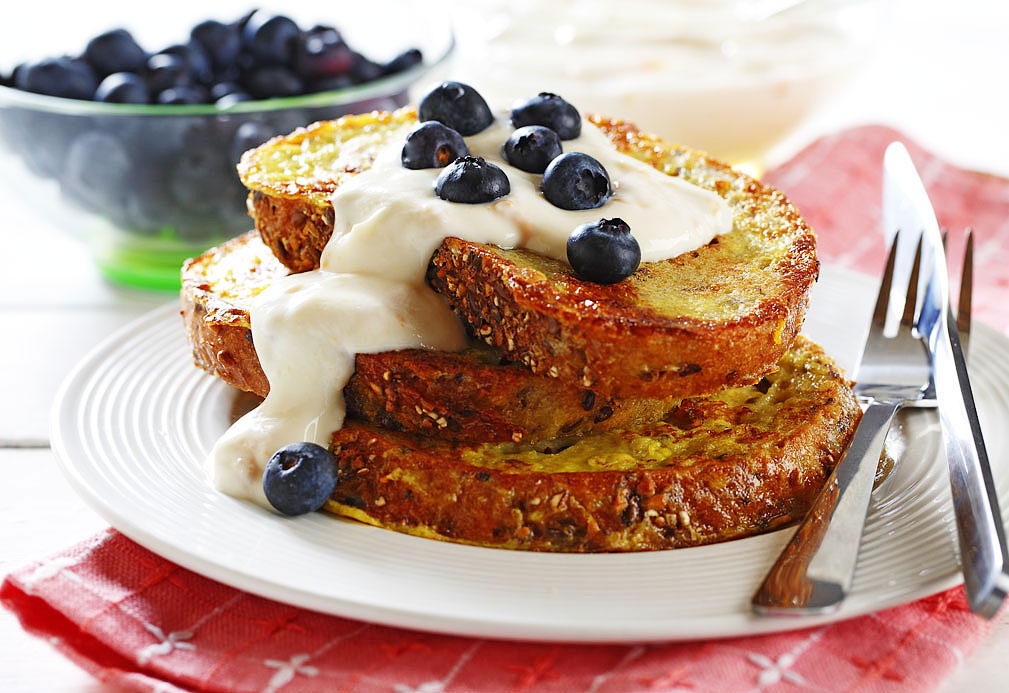 Frittatas are a great meal option because they can be served for breakfast, lunch, or dinner. Using hearty ingredients, like potatoes and artichokes, add a boost of flavor and extra nutrition. Canola oil's high heat tolerance allows me to go seamlessly from the stove top to the oven.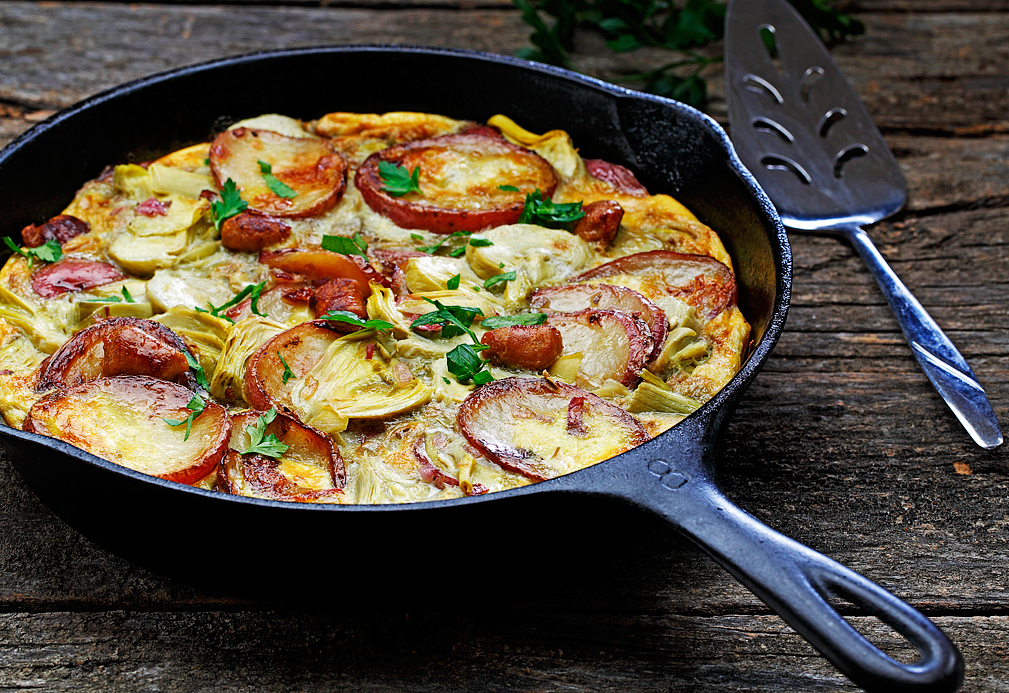 This dish takes Eggs Benedict to new heights with silky, smoked salmon and a creamy sauce laced with dill and capers. Full of decadent flavor and so much healthier than traditional Hollandaise, the sauce made with canola oil is a heavenly alternative.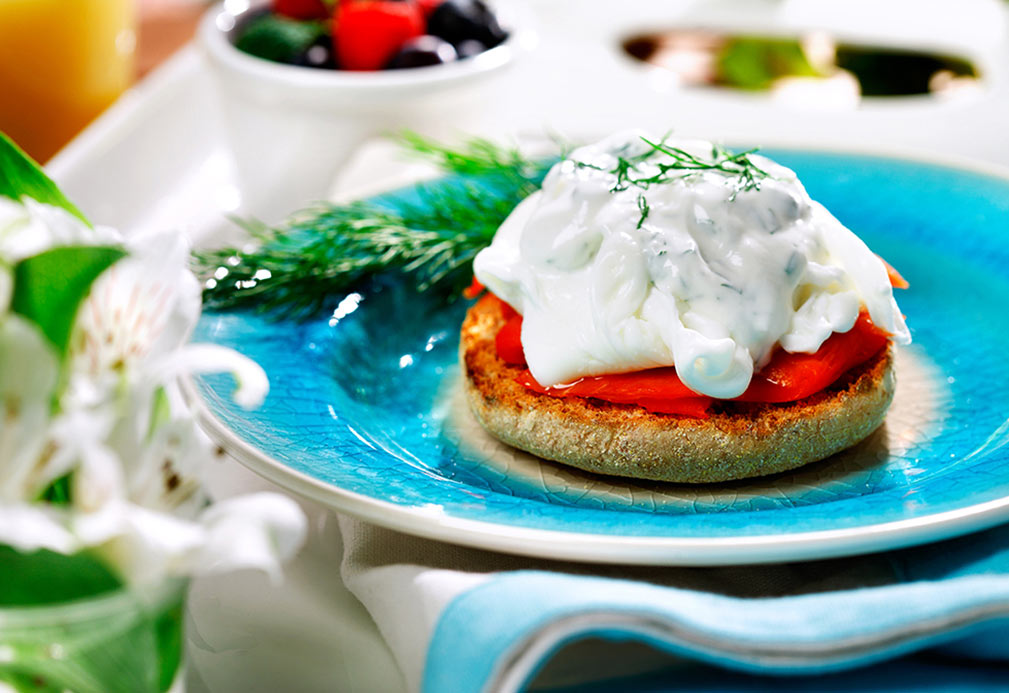 This mouthwatering recipe makes serving pancakes to a crowd a cinch. The batter is simply poured in a skillet and baked into one big, golden brown, apple-filled pancake, eliminating the need to stand over a hot stove flipping flapjacks. Using canola oil, whole-grain flour and unpeeled apple gives you the best in taste and health.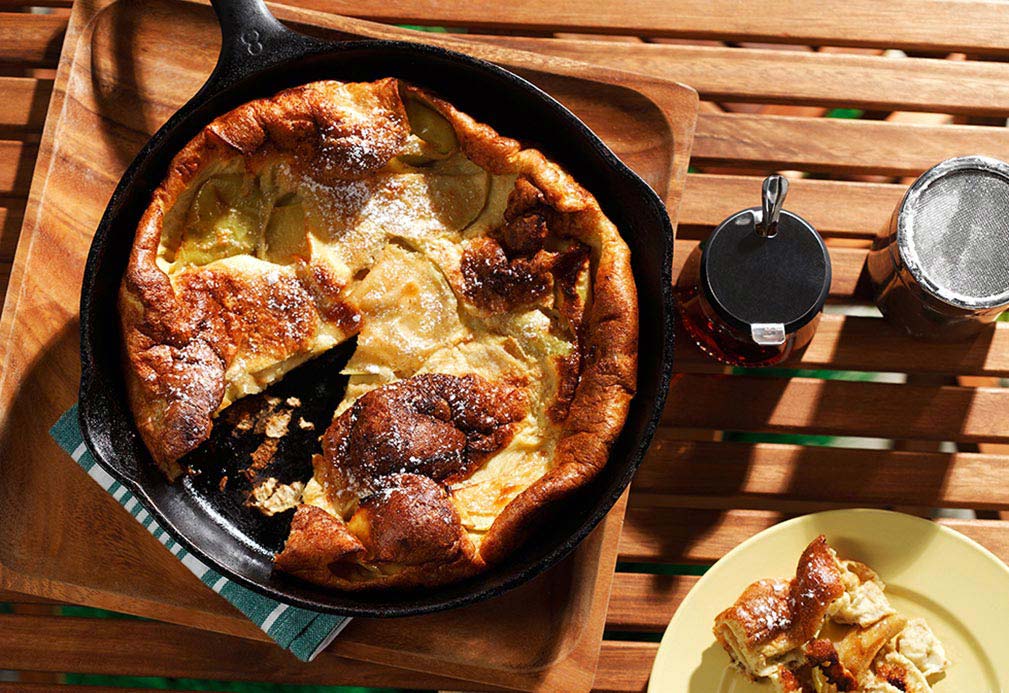 These scrumptious, savory crêpes are easy to make and will bring an elegant flair to your special brunch menu. Using canola oil in the crêpe batter rather than butter and replacing some of the white flour with whole-grain flour makes the crêpes healthier without sacrificing their rich, decadent taste.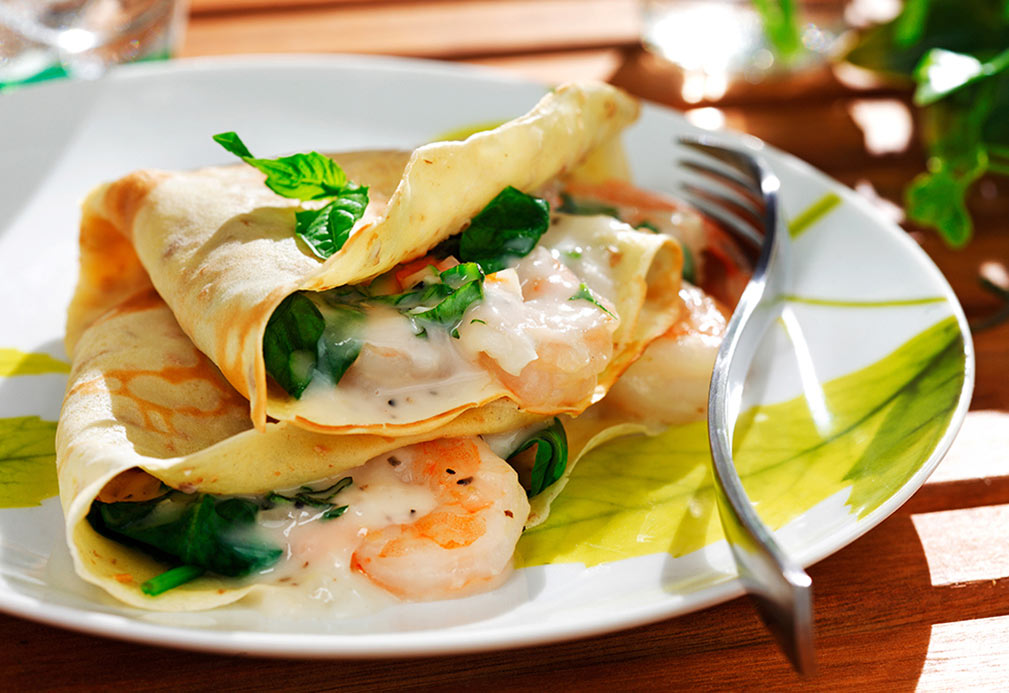 This hot and hearty fare will bring comfort with every bite.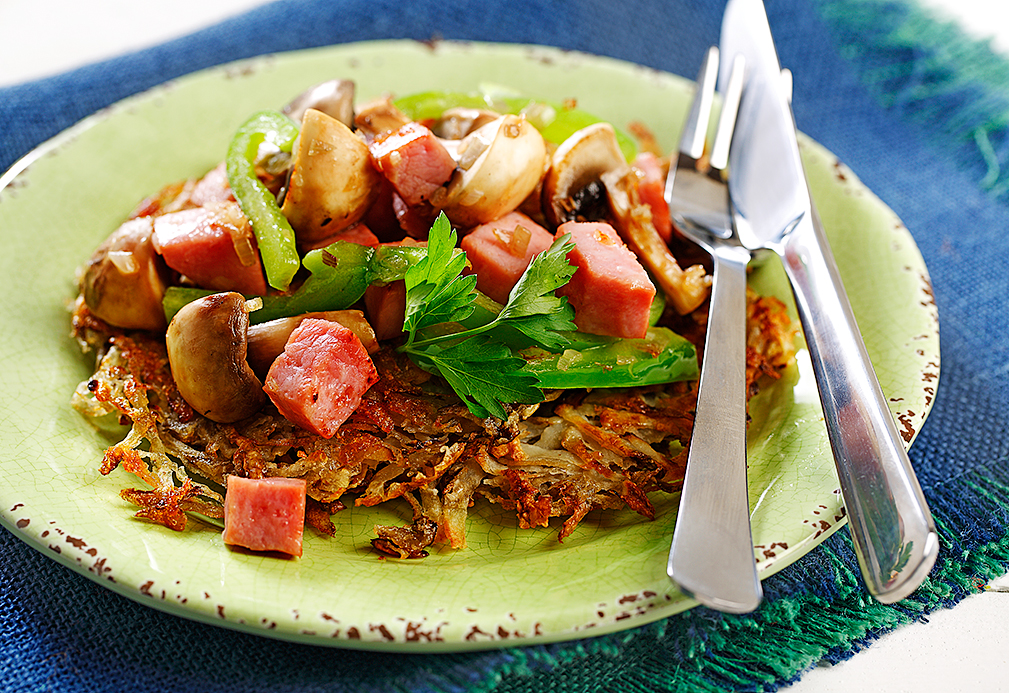 These waffles are the ultimate satisfaction, golden brown and full of flavor. Served with a tasty strawberry-rhubarb sauce, they really hit the spot – but in a much better-for-you way thanks to the use of canola oil, whole-grain flour and just a touch of maple syrup.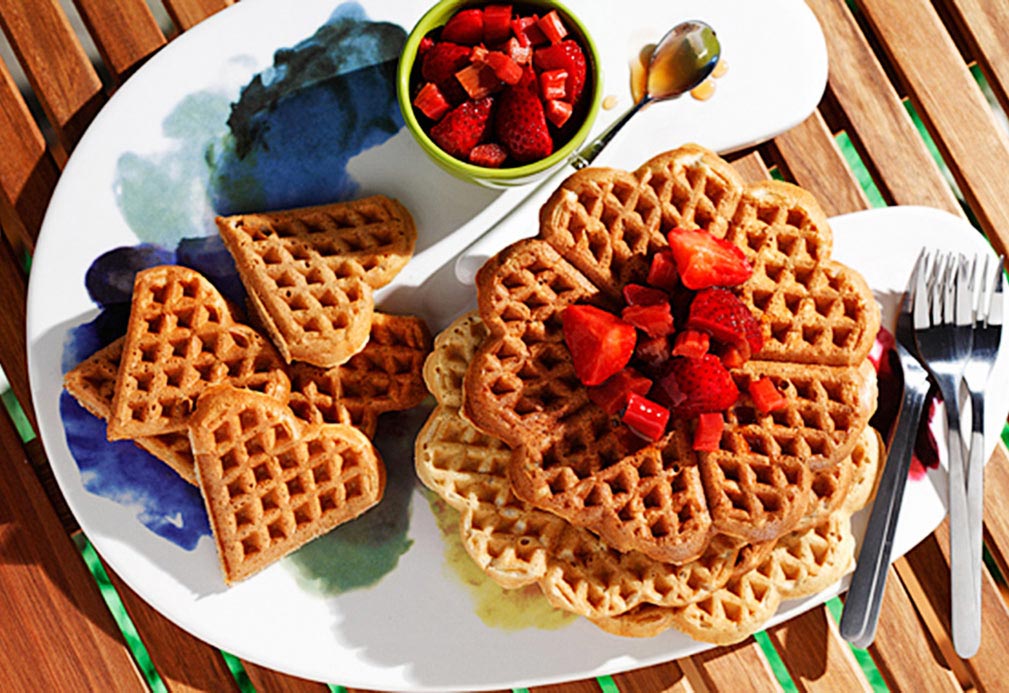 Upgrade your oatmeal with this baked version - made especially heart-healthy with the use of canola oil, which is rich in plant-based omega-3 fat and a good source of vitamin E. You can substitute berries for the apple if you prefer.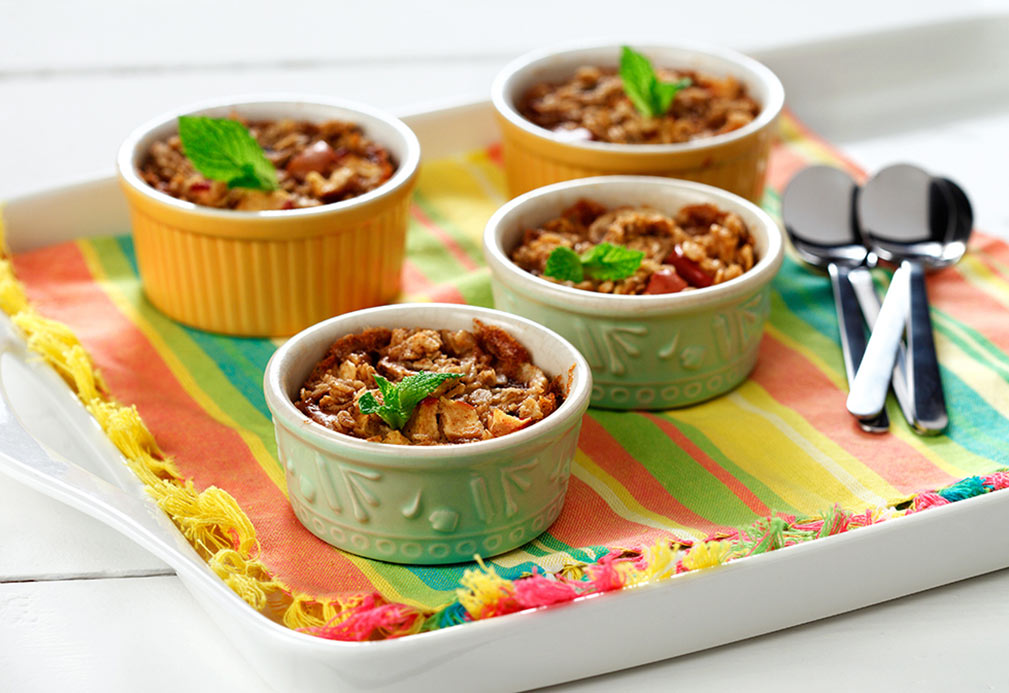 This dish can be prepared in one large casserole or in 6 individual ramekins. Accompany with fresh salsa and a mixed dark green salad for a simple, yet impressive brunch idea.